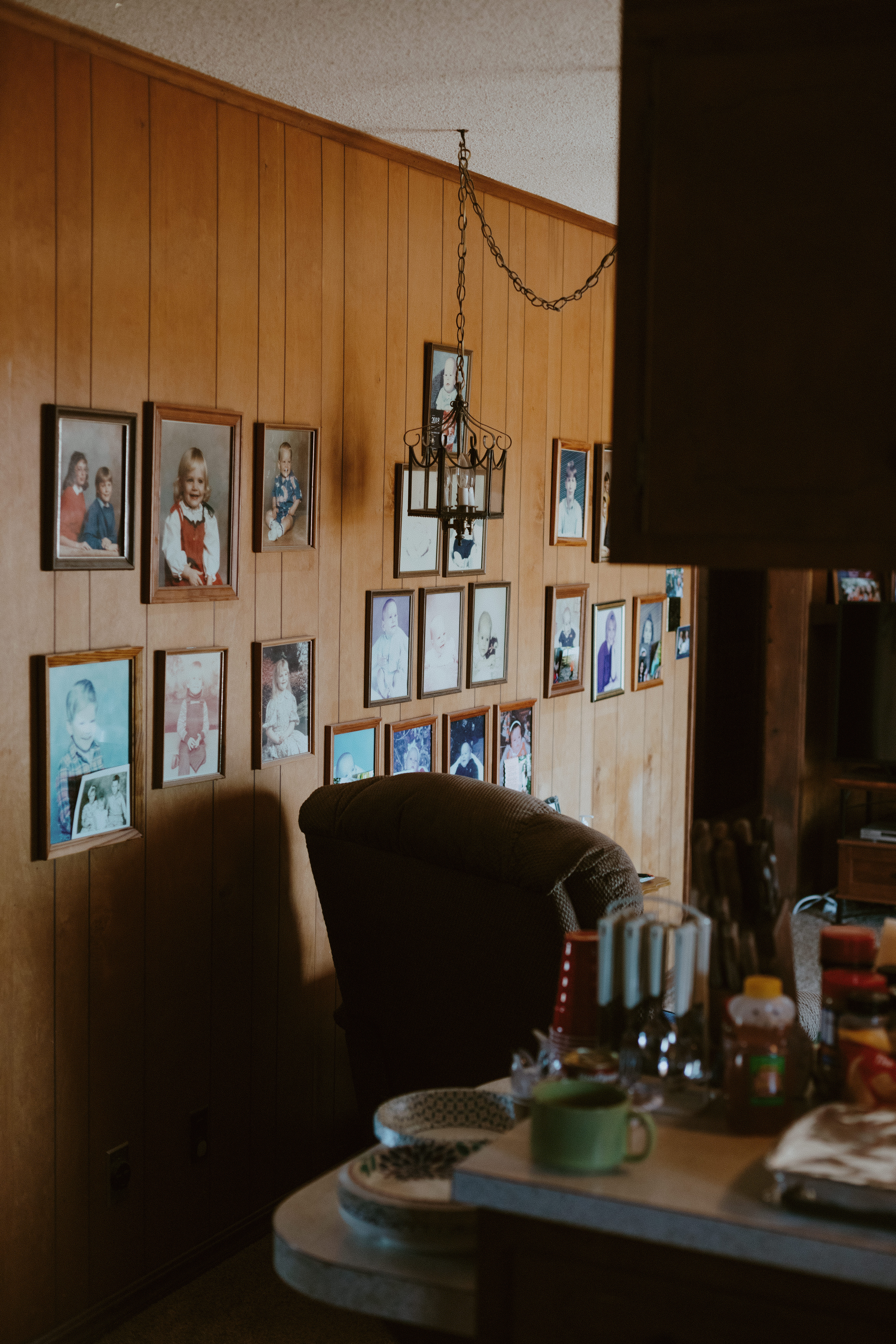 Every time Papa, my grandfather, would pull into the driveway of their ranch style home in Claremore, Oklahoma, my grandmother, Juju, would ask me, "where are we Allison?" and I would shout "we're home!". She started doing this when I was a toddler, probably three or four. I am now twenty four and she still asks me the same question. I, of course, still give her the same response, "we're home!". Because we are.
Home means different things to different people. For me, home is a few houses that are filled with a few different but important people in my life. For this project,
Home
, I am photographing my grandparents' homes. I am photographing details that remind me of them as well as new ones. As I continued with this project I began to discover different spaces that were always there but I hadn't noticed as much. These "new" details now come to mind when I think of their homes as well.
I don't take many photographs of the moments in my life. So this project is for me and my family. It's about preserving the memories of my childhood. It's something I have wanted to do for a very long time. Now that I have started, I don't know that I will ever stop. Taking time to slow down and capture the homes and people that I love so dearly is a privilege and a blessing.