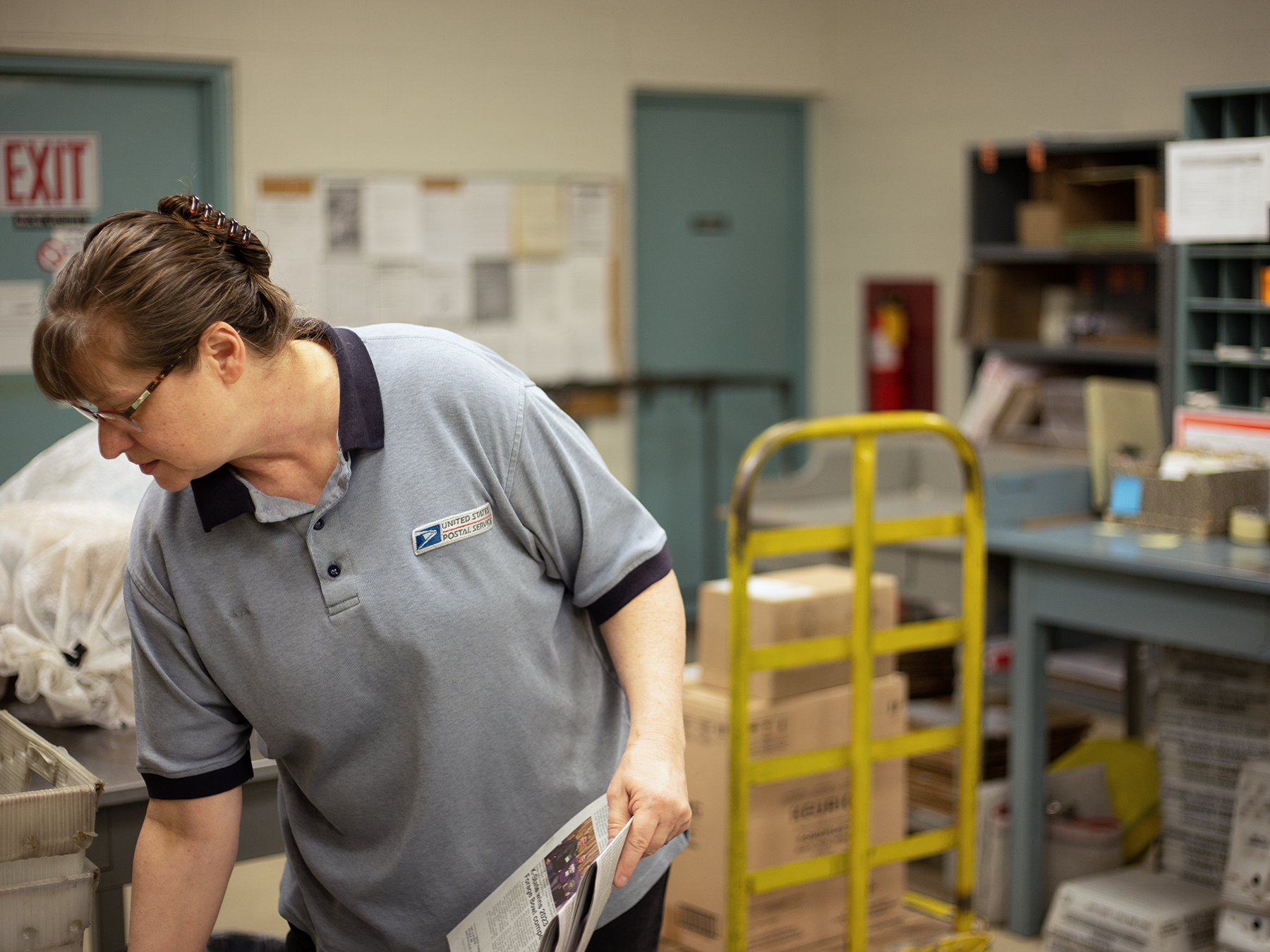 This project began out of curiosity about my mother and a way to spend time with her. Since I was young, my mother, DeAnn, has worked long hours to provide for our family. She works two jobs and for most of my life, she was a single mother, so I grew up spending a lot of time wherever she worked.

DeAnn comes from a family of farmers. From a young age, she worked on my grandfather's farm and was taught that providing for her family should be her main goal. When she was in college, she had to move home to help my grandfather farm. She told me, "I knew that wasn't the life for me so I left", During one of her shifts she explained why she works so many hours, by saying, "I want my kids to have more opportunities than I did. It's important to me that they fulfill their dreams and work hard".

Her current work schedule consists of days at local post offices and nights and weekends at the liquor store. While spending time with her I started interviewing her about the job and documented her interactions with customers and family. It not only was a way of spending time with her but I learned more about her career journey.

My mother began working as a postmaster due to experiencing burnout while working in human resources. After her stroke two years ago she began working part-time at the liquor store to pay medical bills. Due to my mother's declining health, my family takes turns helping her unpack shipments, delivering meals, and checking in on her while working. It was important to me to document her daily duties and the amount of labor she does. I am genuinely grateful for my mother and how hard she works to provide her family with the opportunities she never had. I wanted to dedicate this project to her to show her that her hard work is appreciated.